Mikrotik wAP LR8 kit - RBwAPR-2nD&R11e-LR8
166,09 EUR
incl. 16 % VAT
(Net price: 143,18 EUR)
weight: 0,40 KG

Available, at least 4 on stock
Product.Nr.: RBwAPR-2nD&R11e-LR8
product description
Mikrotik wAP LR8 kit - RBwAPR-2nD&R11e-LR8
wAP LR8 – an out-of-the-box solution to use LoRa® gateway. This kit contains a pre-installed UDP packet forwarder to any public or private LoRa server and an outdoor weatherproof wireless access point with 2.4 GHz WLAN interface and Ethernet port that could be used as a backend. This particular wAP form-factor has been tested in many other MikroTik products – it can deliver excellent and stable performance in almost any weather conditions. You can use the optional internal 2 dBi antenna or attach an external antenna.
For extra network coverage Mikrotik suggest adding MikroTik LR Antenna kit.
wAP LR8 kit supports 863-870 MHz frequency, used in European Union, Russia, India etc. Functional and non-intrusive design, astonishing durability and great value – that is the wAP LR8 kit, the long-awaited LoRa® solution for LoRa® enthusiasts of any level.
Please note:
The device is designed at the factory, based on the integrated LoRa® card, to connect an external antenna. For distances of less than one kilometer, the device can be unscrewed and plugged into the internal antenna. In any case, we recommend to have a look at the enclosed manual (where the "conversion" is described with pictures) and to follow the instructions.
You can find the instructions on page 6 in the QuickGuide-PDF provided below this article.
-
Specifications
Details
Product code
RBwAPR-2nD&R11e-LR8
Architecture
MIPSBE
CPU
QCA9531
CPU core count
1
CPU nominal frequency
650 MHz
License level
4
Size of RAM
64 MB
Storage size
16 MB
Storage type
FLASH
Tested ambient temperature
-40°C to 60°C
Powering
Details
PoE in
Passive PoE
PoE in input Voltage
9-30 V
Number of DC inputs
3 (DC jack, PoE-IN, Automotive)
DC jack input Voltage
9-30 V
Automotive input Voltage
9-30 V
Max power consumption
7 W
Wireless
Details
Antenna gain dBi for 2.4 GHz
2
Wireless 2.4 GHz standards
802.11b/g/n
Wireless 2.4 GHz Max data rate
300 Mbit/s
Wireless 2.4 GHz number of chains
2
Wireless 2.4 GHz chip model
QCA9531
Wi-Fi generation
4
Ethernet
Details
10/100 Ethernet ports
1
Peripherals
Details
Number of SIM slots
1 (Mini SIM)
MiniPCI-e slots
1
Other
Details
PCB temperature monitor
Yes
Voltage Monitor
Yes
-
Downloads
| | | | |
| --- | --- | --- | --- |
| | file | file size | |
| | wAP-LoRa8-kit-QuickGuide.pdf | 0.69 MB | |
| | wAP-LoRa8-kit-Brochure.pdf | 0.78 MB | |
Recommended products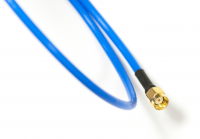 MikroTik ACRPSMA Flex-Guide
8,68 EUR
incl. 16 % VAT excl. shipping costs

Mikrotik LoRa®​ Antenna kit - TOF-0809-7V-S1
50,51 EUR
incl. 16 % VAT excl. shipping costs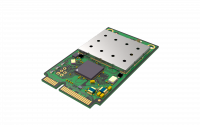 Mikrotik R11e-LR8 (EU)
86,14 EUR
incl. 16 % VAT excl. shipping costs