SMA male to SMA male cable 1m
6,90 EUR
incl. 19 % VAT
(Net price: 5,80 EUR)
weight: 0,15 KG

Available, at least 4 on stock
Product.Nr.: SMASMA
product description
Beschreibung/Description: Mikrotik SMASMA
1m SMA male to SMA male cable, that can be used to connect your LTE card (with ACSMAUFL pigtail) to an external antenna if you are using wAP R kit (there are special openings in the enclosure of the wAP R, designed for these cables)
Illustrative material see "SMASMA-Brochure.pdf" in the appendix.
---
Lieferumfang/Content of delivery:
---
Product specifications
Details
Product code
SMASMA
---
Mikrotik-Store.eu Hinweise:
aus unserem Blog/from our Blog:
-
Do you have any further questions or are you interested in this product, but do not know exactly whether it is suitable for your purposes? Please write us an e-mail with your exact request: sales at mikrotik - store dot eu - With the subject: "Question about SMASMA"
-
Downloads
| | | | |
| --- | --- | --- | --- |
| | file | file size | |
| | SMASMA-Brochure.pdf | 1.53 MB | |
Recommended products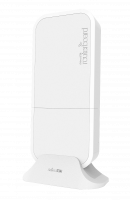 Mikrotik RBwAPR-2nD - wAP R
73,77 EUR
incl. 19 % VAT excl. shipping costs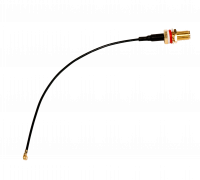 ACSMAUFL U.fl - SMA Female pigtail
6,65 EUR
incl. 19 % VAT excl. shipping costs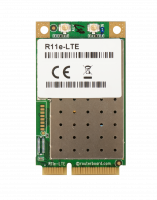 Mikrotik - R11e-LTE
67,50 EUR
incl. 19 % VAT excl. shipping costs