DINrail PRO - LtAP mounting bracket
7,78 EUR
incl. 19 % VAT
(Net price: 6,54 EUR)
weight: 0,28 KG
delivery time The article is not yet available

Currently not available. Please send us an email.
Product.Nr.: DRP-LTM
product description
DINrail PRO
DINrail PRO is a mounting bracket for LtAP mini series products, designed to fit standard 35 mm × 7.5 mm DIN rails. This bracket will allow to install LtAP mini next to the industrial control equipment like water meters etc., as well as in equipment racks. Mounting bracket is made from metal and comes with a metal ring.
-
Product specifications
Details
Product code
DRP-LTM
Downloads
| | | | |
| --- | --- | --- | --- |
| | file | file size | |
| | DRP-LTM-Brochure.pdf | 0.51 MB | |
Recommended products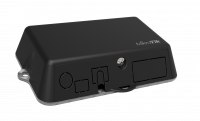 Mikrotik RB912R-2nD-LTm - Ltap mini
83,30 EUR
incl. 19 % VAT excl. shipping costs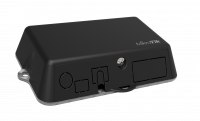 Mikrotik RB912R-2nD-LTm&R11e-LTE - Ltap mini LTE Kit
120,89 EUR
incl. 19 % VAT excl. shipping costs